The way to Engage and Attract new clients is by displaying a great Brand Identity and Unique Graphic Designs. Quest Designers being top graphic design in Kenya company is reputable for just that. Let us make your brand great!
We are among the best graphic design firms in Kenya
Do you want your business to not only dominate the market but also earn you new customers?
Are you mindful of your brand identity and want to offer a unique brand experience?
If yes, then you need to partner with Quest Website Developers Ltd. As a leading graphic design company in Kenya, we give your brand an unforgettable identity. This is through unique and creative graphic designs.
Our team comprises of the best-handpicked graphics designers in Kenya and as a result, we have experience in providing business solutions that stand out. Engage us today for a memorable branding experience!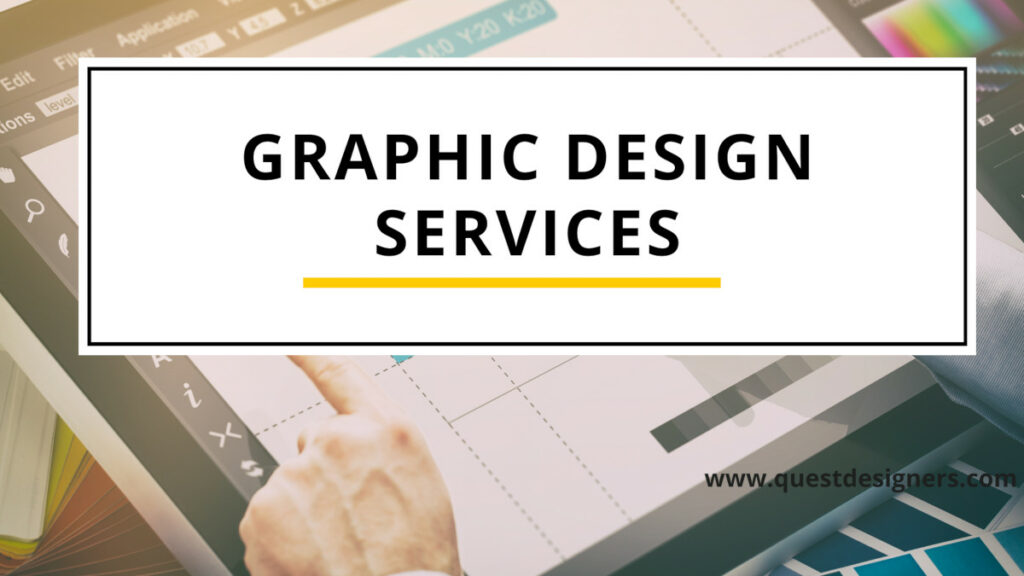 Graphic design services we offer
We provide creative, professional, and affordable graphic design services that include:
Professional Logo design
Flyer and Brochure design
Banner and Poster design
Business card design
eBooks Cover Design Newsletter design Web design Kenya
Letterhead design
Pamphlets design
Signboards design
Social media and print Ads
Magazines and Reports
Themes and web pages
Signage and trade show displays
Images for websites and blogs
Social media ads, banners, and graphics
Why choose our graphic design services
Here are reasons you should choose us for all your graphic design services
We create designs that speak your brand's language
Besides adding value, our graphic design services elevate your brand identity
We have a very creative and talented design team that understands your needs
We give more attention to UI/UX of your designs
Our agency has invested in modern high-performance tools
Businesses all over Kenya trust our services. We have 100+ repeat customers
Graphic design services
Here is a number of graphic design services that we offer;
Logo Design Services
A Logo is the first impression or visual identity that a brand makes to potential clients. As
one of the leading logo designers in Kenya
, Quest Designers ensures that your business image stands out. This is by making sure that your Logo is unique and professional.
Branding Design
Branding rests in the heart of Quest designers. We constantly challenge ourselves to become more creative in transforming business images. Our branding team is ever ready to make your graphics unique and unforgettable in all areas.
Flyer design
Flyers and Brochures are great for promoting events, services, sales, and product launches. At Quest designers, we design affordable high-quality flyers, brochures, and pamphlets for your brand. We also offer printing services and FREE DELIVERY.
Letterhead design
Quest Designers Graphic Design Kenya will always come along to make your every branding move unique. Engage us for the best
letterhead designs
for your business. Our team will design a number of eye-catching letterheads to choose from.
Business cards design
There is a lie doing rounds that nobody keeps business cards in Kenya anymore. If you want awesome business cards that people actually keep – and use, try out our designing expertise. We design, print, and deliver the business cards.
Web design Kenya
It is not enough to just create a website! and we at Quest designers know this. We understand that users don't like scrolling through websites, that's why
we design beautiful websites
that easily convey your message.
Why choose our services
Here are the main reasons why you should consider using our graphic design services in Kenya.
100% Customized
We provide professional, unique, clean, and creative designs that meet your customized requirements.
Our team
comes up with a number of concepts based on your needs. We also make unlimited revisions if need be.
2-5 Day Turnaround
Our team wants you to launch your business on time. With that in mind, we work hard to deliver your designs in the shortest time possible.
This is done without compromising on quality. Get your logo, banners, flyers, and posters designed within 5 days.
Money-back guarantee
We believe in exceeding our customer's expectations by promising 100% satisfaction. However, should you be unhappy with our graphic design services in Kenya,
We offer a 100% money-back guarantee
. No questions asked.
Customers trust us
There are many graphic design companies in Kenya but customers trust us with their work. This is attributed to our professionalism, experience, and creativity. We strive to give your business unique and unforgettable brand identity.
Give your business a professional look and a new brand experience. Talk to us.
Graphic design Testimonials
Here some of our customers testimonials below;
"Quest designers did exactly what I was looking for in one 2 days (Logo and Website). I was impressed by their first creativity and eye for detail. I can highly recommend them."

— Joe Bundi
"Great Designs! These guys understood our needs from the start and helped us create a lovely brand. It is one year now and our company continues to use their services for marketing materials. Very happy!"

— Emma Njoki
"This company does a good job! Edward helped me come up with ideas for a logo and then designed it very fast. l am pleased with your services."

— Eric Owino
Frequent asked questions
What is graphic design?
A graphic designer's job is to create visual concepts that communicate ideas and messages. This is by colors, images, form, and typography. Our graphic design services in Kenya are geared towards giving brands professional look and user-friendly experiences. This is by designing logos, banners, websites, letterheads, and other identities that make businesses stand out.
Why is graphic design important?
Good graphics give your brand a unique experience and creates a memorable impression on your potential customers. If brand colors, fonts, images, and logos don't match, customers will be confused. It is therefore necessary to give your users a friendly experience when they interact with your brand.
How much do you charge for graphic design?
The cost of our graphic design services Kenya starts from Kshs 2,000/- and increases depending on the scope of a project. A professional company logo costs Kshs 2,000/- while a complete brand identity costs from Kshs 25,000/-
How long does it take to design?
Our services take different times based on your needs. This could be anything from 1 day to 5 days. A professional logo takes one day to design while complete branding if finished within working 5 days.