Web Design Company in Kenya
Established in 2014
Looking for a website design company in Kenya? Over 7 years of experience means something. Let's chat! Speak to a professional today.
Web design Kenya
We have been in web design business for more than 7 years for a reason
A proud web design and web hosting company based in Nairobi, Kenya. We guide you on how to succeed online with your website.
Online success doesn't just happen. The web designer that you hire plays a very crucial role.
Why we are the

best web design

agency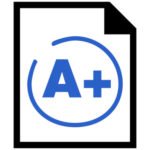 Result Oriented
As a Leading web design company in Kenya, we can get you up and running in a matter of days. Quest web being the best design company in Kenya not only design a website but walks through the journey of success with you. We monitor your website and competitors and make sure that you dominate in your business industry. You can read more about our web design process on how we go about web design and development.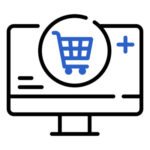 E-commerce Development
Quest Website developer Ltd specializes in designing and developing e commerce and custom web applications in Nairobi and other cities, while addressing most of the challenges your business faces.
We professionally turn the designs into actual web pages and populate them with your content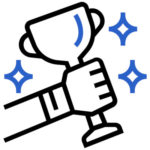 Committed to your Success
Quest web believe that your success is our success. We look forward to build strong relationship beyond designing your website. When we start designing your website, you will be assigned your own project manager, web designer, web developer as well as web content developer.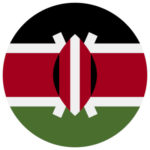 Web design in Kenya
Our web designers in Kenya have the expertise that your organization need in order to bring your services and products up to the standards. We work very hard to make sure that we exceed your expectation as well as make sure that your website is designed with the latest technology
We are committed to your success, call us now 0722 476 434
What is it like to work with Quest Web?
Our customers in their own thoughts
As a business owner in E commerce industry, I was very happy with the way Quest Website Developer Ltd handled my web design project.
They worked really hard to develop our company website. Not only were they knowledgeable and proficient in their designing work, but they offered the best suggestions and advice through-out the development process.
I was impressed with the good web design solutions, social media marketing and web hosting services they provided to our firm.
I would highly recommend their web solutions to anyone in search of web design in Kenya.
Jacob Ngugi
Safi Chemicals Nairobi Kenya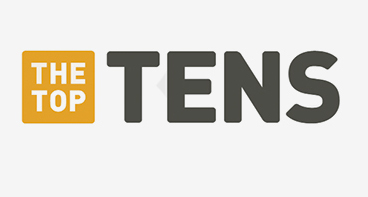 Quest Web named the top web design Kenya
Quest Website Developers Ltd has been named as the best web design company in Kenya by thetoptens.
RECOGNIZED WEBSITE DESIGN COMPANY
AND GRAPHIC DESIGN FIRM IN NAIROBI
At QUEST WEB DEVELOPERS LTD, our mission and vision is to do better than other graphic design and web design firms. We have provided a clear web designing process, we have explained how we go about designing a professional business, form providing your business requirements to launching your website.
From social media management, to search engine optimization, our Nairobi based website designers team is relentless in their pursuit of your online success. Over the last few years we have been rated as the best web design firm in Kenya.
Are you looking for a professional web design company in Kenya look no further . Quest web design.
SERVICES IN SOFTWARE DEVELOPMENT
QUEST IS AMOUNG THE TOP SOFTWARE COMPANIES IN KENYA
What ever your needs, Quest web developers in Kenya specializes in developing custom web applications. That is, we will design a website that is only unique to your need.
Some of the software services in Kenya we offer includes bulk SMS services, google analytics integration, payment integration, customer relation management etc.
Full service Web developers in Kenya
Quest website developers is a full service website development agency specializing in website design and digital marketing services.
Whether you are just starting out on the web, or you are already an established company, Quest Web Developers' professional team of website designers and digital marketing experts will assist you expand your clientele.
At Quest Web, everything is different. We understand the importance of a good website design service, search engine optimization, graphic design and reliable web hosting.
A lot of web design companies in Kenya do not provide that personal touch and other just do not follow up with their customer issues.
We help you achieve your goals
There is a saying that, "EVERYONE IS EQUAL IN THE WORLD WIDE WEB(WWW)" can you believe that? When you look at websites like ebay.com, facebook.com, twitter.com. These are the giants of the internet. Big corporations the one we call the fortune companies are as a result of having good and profitable website. These companies started by registering a domain name. Get started by talking to a web design consultant.
We are one of the best web designing agencies in Nairobi, Mombasa and Kisumu. We offer web design services for affordable cost. This fulfillment has come across coz we design affordable web sites with marketing your business in mind.
As a web development and website design company our people offer affordable website design, web hosting, software development, email hosting, and digital marketing for small and large businesses.
We listen to your business requirements before we even start working for your website development. We follow up with your targeted audience by providing a website design that will communicate with the effectively, this is something you can not find with other web designers.
Our Main Goal is to help you Succeed
Headquartered in Kikuyu Nairobi Kenya, Quest Website Developers Ltd offers affordable website design in Nairobi, Kisumu, Mombasa and all other cities across Kenya as well as worldwide.
Let get to know each other so we can understand about your business, your long term goals. After we listen to you we will offer website consultation, ranging from social media marketing, web hosting, email hosting solutions in the industry, software development as well as graphic design.
Navigate to our contact us web page and one of our website designers team will get back to you as soon as possible.
DONT FORGET: We will Only Succeed When You do
Talk to us today by calling/texting us through 0722925311. Our web designers are the best in the industry with more than 10 years of experience. Get our ultimate websites solutions packages that fit your needs.