Custom Software Developers in Kenya
We will deliver that software for you
Kenya's Top Custom Software developers in Kenya
The top custom software development company in Kenya, we use best industry practices to deliver, scalable, secure and robust software development services in Kenya. We have been rated among the best software development companies in Kenya. Quest Developers has delivered 100+ software solutions to small and large business in Nairobi, Mombasa, Kisumu and the whole of East Africa, by utilizing the latest information technology in the industry we have be able to provide top notch custom software services.
Custom Software Development Company in Kenya
Rated among the top software companies in Kenya, We serve top notch software development services to our beloved clients. Below is what you receive when you hire the best software outsourcing company in Nairobi.
Transline classic Case Study
Transline classic is a bus company that operates in Kenya, transportation is Kenya mainly is by road. We developed a bus reservation/booking system where bus tickets can be generated and printed through the web portal. The system has been integrated with online booking where passengers can book online and pay via Mpesa.
Transline classic is just one of the many Quest Web developers software solution that are making customer interation seamless.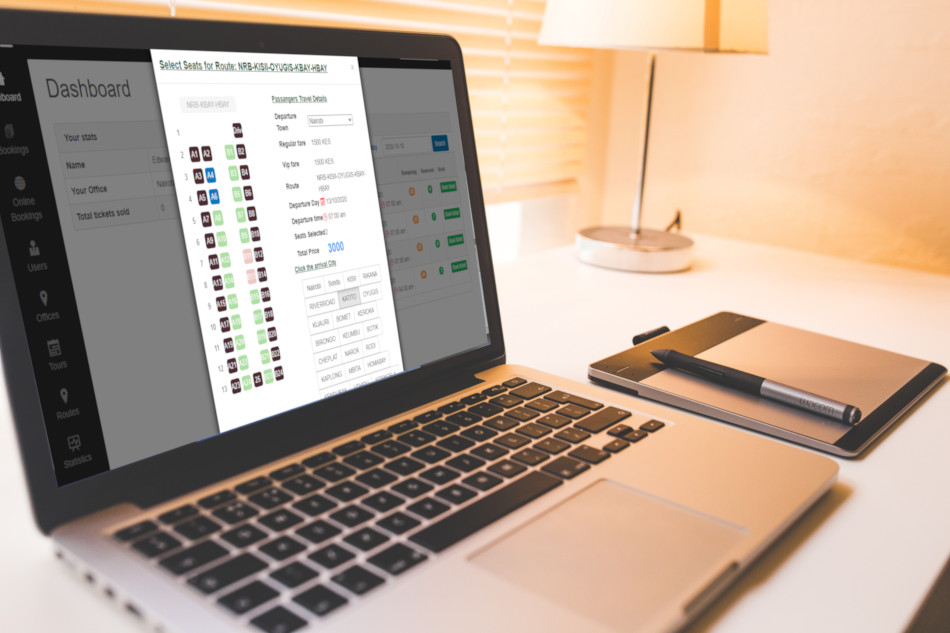 Why Choose Us for Custom Software Development?
We are Kenya's leading software development company with a track record of 97%+ client retention rate. Here are some of the facts that make us a popular brand in providing custom software development services:
Serving Multiple Industries
What ever industry you are in, banking, travel, ecommerce, logistics, etc. We will provide the best custom software development services. Other services we offer include web development, mobile application development, and web design.
100+Happy Customers
We have made 100+ clients satisfied with our services. Our software development firm in Kenya has a good reputation in agile methodologies and time delivery of software project. We ensure transparency on our software development process
100+ Software Projects
Since we started in the year 2014 we have built a bit client base and delivered over 100 software to customers in Nairobi Kenya, Uganda, Tanzania, Zambia and other countries in Africa. We ensure transparent communications with our customers to build trust.
Advanced Software Security
Software development and security go hand in hand, Our software development company in Kenya utilizes the most advanced security measures to ensure that your business is safe from hackers. We use data encryption, two factor authentication in login etc.
Quality Standards
Kenyan software programmers follow various quality standards, We do not just develop software without following the right standards.
Variety of Expert Developers
We employ software developers with various technology skills like PHP, Laravel, JavaScript, Python, Vuejs, NodeJS developers, etc.
Being the best software company in Kenya, we provide our services to retail & ecommerce, banking, travel and tourism, healthcare etc. industries. We provide affordable services as per the business need.
Quest website Developers were instrumental in developing a Track and Trace system for the Kenya Seed Company Limited applications that runs perfectly, secure and perfect reporting and analytics
Thanks for designing my website and integrating bulk SMS services! Traffic in my website has hit astronomical heights!Any one looking for a web designer, this is the place to be!
We are very happy with the site that was created for us by Quest web team. They followed the instructions that we provided, it is everything that we wanted for our organization. I would highly recommend Quest web to other businesses
Full service Software Development Company in Kenya
Quest website developers ltd is a full service web and software company specializing in web design, web development, social media marketing, bulk SMS services and more.
Whether you are just a start up or an established company, we will provide custom software that will reduce your operational costs drastically.
Do you want a custom software?
Give us a call now about your project specifics